Community Arts Inc.



Road Map to show parade route and road closures for 2016 Zig Zag Festival Parade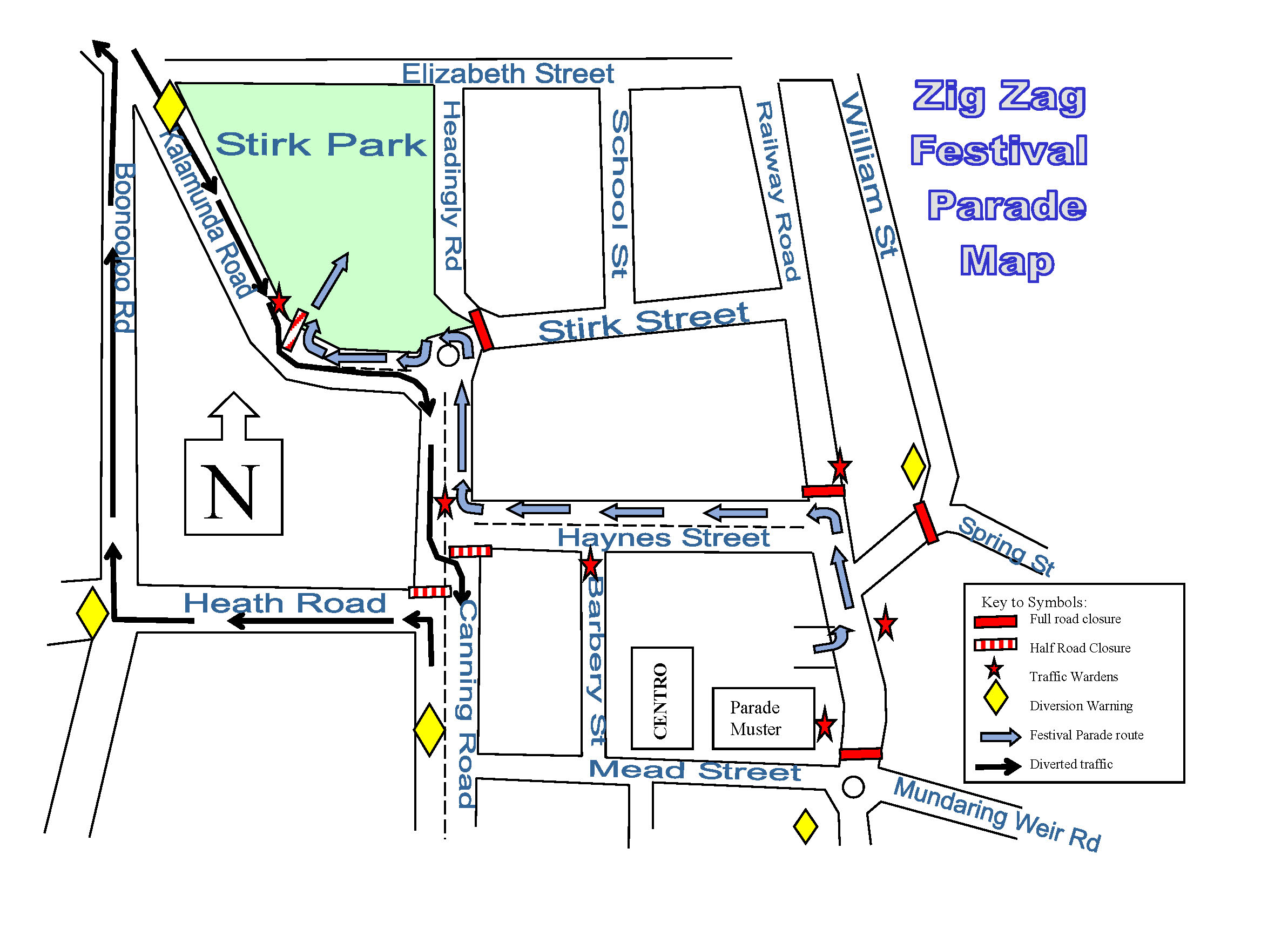 return to home



TEMPORARY ROAD CLOSURE


In accordance with Section 3.50 of the Local Government Act 1995, notice is given that the following streets will be temporarily affected by the Zig Zag Festival Parade on Sunday October 30th, 2016:
Spring Road (full) from William Street to Railway Road 5:15-5:45pm.

Railway Road (full) from Haynes Street to Mead St. 5:15-5:45pm.

Haynes Street (full) from 5:20-6:10pm.

Canning Road (half- South bound) from Kalamunda Road to Haynes Road from 5:45-6:10pm. Traffic diversion via Heath Road & Boonooloo Road or Elizabeth St.

Kalamunda Road (half) after car park entry, at Kalamunda Bowling Club, to Canning Road 5:45–6:10pm.

return to home
Page updated 24 October 2016 MC