In the run-up to
Festival Day
we are building float characters for the Big Parade.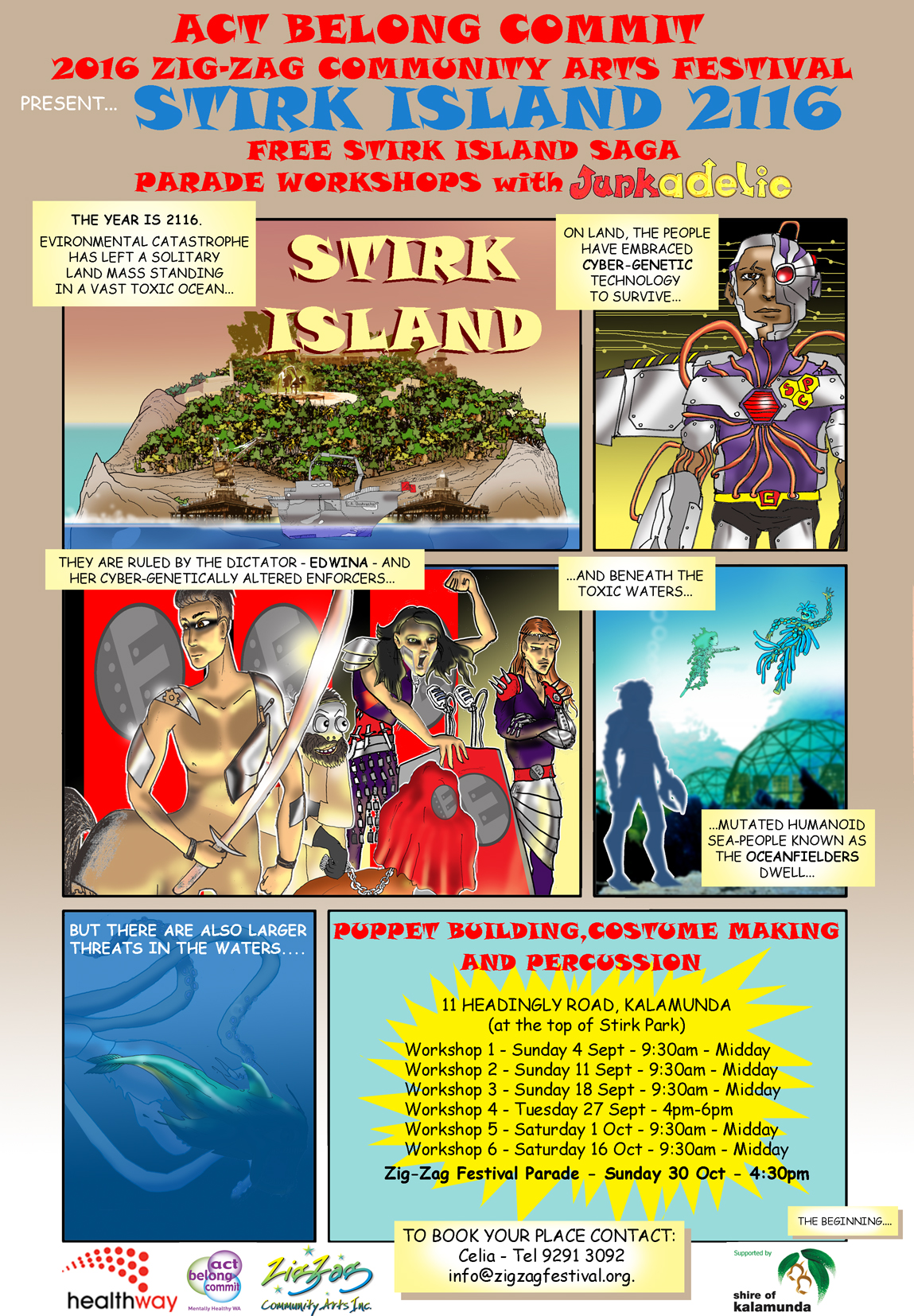 These workshops are for children from aged 8 and up (we would prefer if parents stayed with any children still under 10)
Ken Allen
and the crew from
the Junkadelic Art Collective
will be leading the workshops and the aim is to build large
Parade Float
that we will push in the parade.
As well as making the Float, during the workshops children will make
Puppets
to carry,
Costumes
to wear, and
Instruments
to play in the parade, so they can join in with the
Kalamunda Youth Swing Band
.
The workshops take place in Kalamunda,
at Zig Zag Headquarters: 11 Headingly Road
are free, and start
during September
and run in
School Holidays
1 Sunday 4th September 9:30 am to 12 Noon

2 Sunday 11th September 9:30 am to 12 Noon
2 Sunday 18 September 9:30 am to 12 Noon
4 Tuesday 27 September 4:00 pm to 6:00 pm
5 Saturday 1 October 9:30 am to 12 Noon
6 Saturday 16 October 9:30 am to 12 Noon
Dress Rehearsal
Last Saturday of October 9am to 12 noon (to be confirmed)

Parade
on
Festival day
Last Sunday of October 5pm for 5:30 start (Arrival in Stirk Park by 6pm)

email
info@zigzagfestival.org
to enroll
send us the name of the child, & their age,
and a parent's mobile phone number