The 2018 Zig Zag Festival was the biggest we have held for many years. Not only were there Entertainment, stalls and children's activities in Stirk Park, there were afternoon activations in Haynes Street Kalamunda with craft stalls, food stalls and three new stages.

The Arts are an essential public good that creates a ripple effect of benefits felt throughout our community. Art provides the unique expression of what it means to be human, and that is fundamental to our nature, and it affects us all. Community Arts expresses this through all the possibilities of participation in roles, as artists, arts workers, practitioners, teachers, students, critics, supporters, and consumers.

Zig Zag Community Arts has the support of the City of Kalamunda and will still be working with the Arts community and City residents to continue "to construct a community connected by creativity". The feasibility study undertaken in 2017 proved there was a lot of support from the community and the commercial sector for a bigger festival extending into the central part of Kalamunda.


The Zig Zag Festival is organised by Zig Zag Community Arts Inc., a not for profit organisation run entirely by volunteers. This year a number of members are unavailable due to illness and travel which has left the organisation without the capacity to plan, prepare and run the Festival during 2019. Funding a larger festival is challenging, some commercial sponsors last year indicated they would not be able to offer the same level of sponsorship this year, and the City of Kalamunda has advised us it will not be able to increase funding to make up the difference.

We regret there will be no Zig Zag Festival in 2019, but we are hopeful that the Festival will return in 2020.

If you want to ask questions, to volunteer, or provide ideas, please call Celia 9291-3092.



Zig Zag Community Arts (Zig Zag Arts) is a volunteer group with the mission to develop the community in the City of Kalamunda (and nearby) through the arts.


We are a not-for-profit group run by volunteers to promote the arts and community action in the hills and foothills communities within the City of Kalamunda. We are an incorporated group, (registered as deductable gift recipient for GST).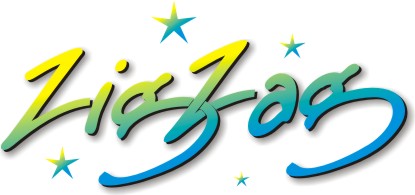 The organising committee consists entirely of volunteers. They are community members with a broad range of skills including community development, project management, music, teaching and youth work. Throughout the year project teams coordinate art and music workshops that involve both professionals and gifted amateurs.

The

Aim

of

Zig Zag Arts

is to involve the community in the appreciation of, and participation in community arts.