The
2016 Zig Zag Festival
has a focus on the
future
.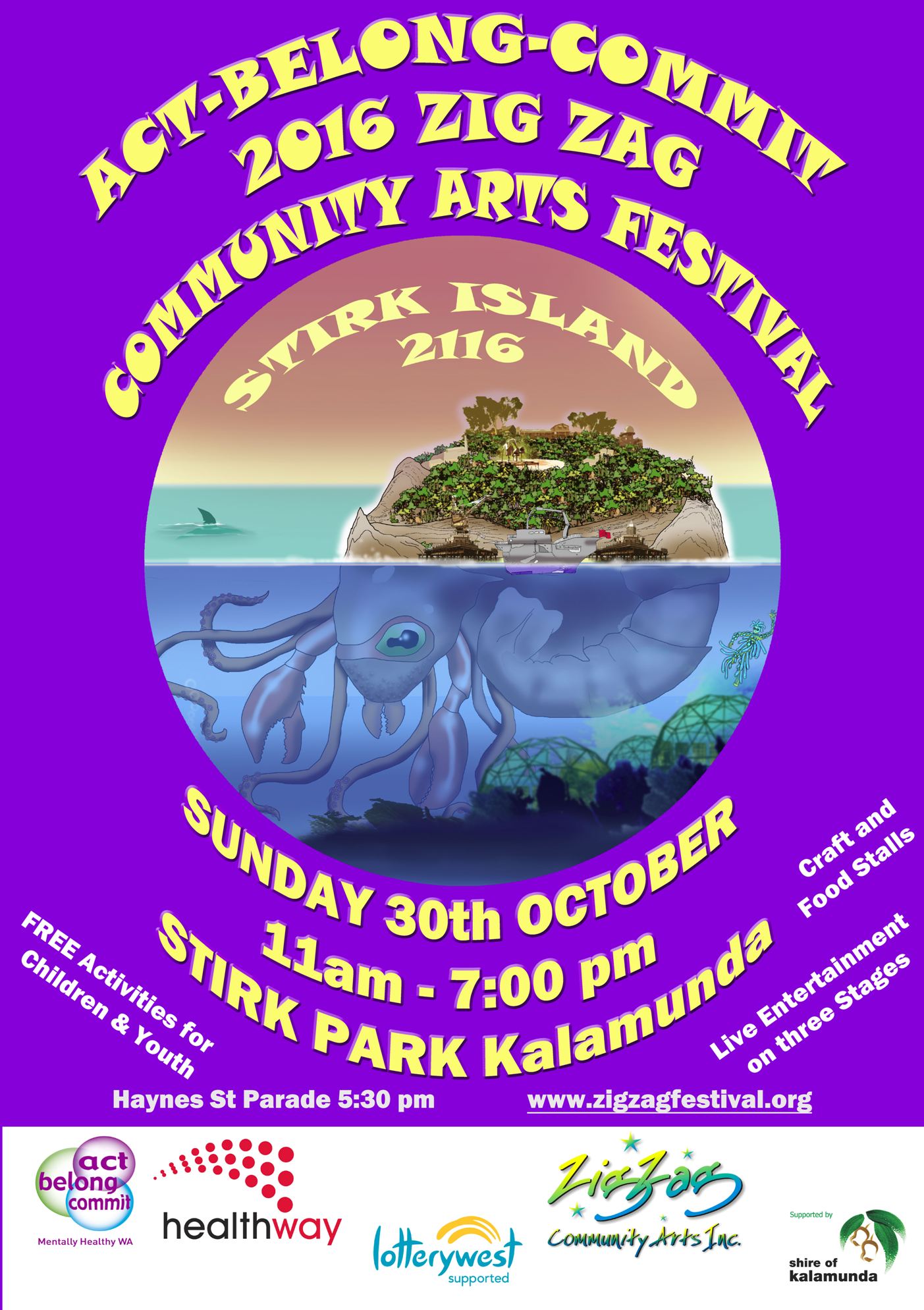 As part of the development of this year's Festival theme we asked local school children to imagine what the Shire of Kalamunda would be like
one hundred years from now
. Very quickly a stong image has emerged from all the schools involving
higher sea levels
lapping at the base of the hills, leaving
Stirk Park as an isolated island
surrounded by the newly risen waters.
The Hills "dry landers" may now differ from the "ocean fielders" in many ways, but the developing storyline seems to find more things they have in common...
The School Projects
in progress this year will develop images and stories to be captured in a small graphic novel and music, to be performed by school based music programs. If all goes well there may be a CD with the Graphic novel inclosed within it.
Arts and Craft stalls
will once again be a feature of the Festival, and of course there will be the family favourite: FREE Children's hands-on activities.
Applications for stall holders can be
downloaded from here
.
Back to Top